About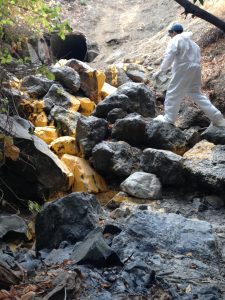 In compliance with Senate Bill 1082, California's Secretary for Environmental Protection established the unified hazardous waste and hazardous materials management regulatory program (Unified Program). 
The Certified Unified Program Agency (CUPA) consolidates the administration, permits, inspections, and enforcement activities of environmental and emergency management programs. 
The Marin County Certified Unified Programs Agency (CUPA) regulates and inspects approximately 850 Marin businesses.  If you operate a business in Marin County which requires compliance with this program, we are not just here to check for compliance, we're also here to help you meet compliance requirements. 
Contact us - our staff is always available to answer questions and offer assistance as needed.