About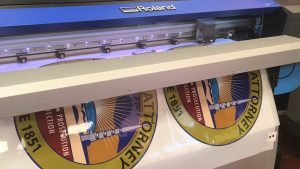 Marin County Printing Services is a full-service facility with state-of-the-art digital technology. If you can dream it, we can print it, from vehicle graphics and outdoor signage to business cards, volume mailing, and braille. Our highly experienced staff is here to help you produce your vision.
Please note: These services are not available to the general public. They are for government and non-profit organizations only.    
Information about the process:
Proofs are provided upon request only' the first two proofs are free of charge.
Printing Services is not responsible for any content.
Please check your submissions thoroughly before approving. Once approved, our team will make no additional changes, and production will begin.
To ensure accuracy, please avoid handwriting information.
Requests for disability accommodations may be made by calling 415-473-6377 (Voice), CA Relay 711 or  by e-mail. Copies of documents are available in alternative formats, upon request.
Need training?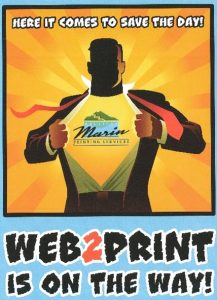 Web2Print
Web2Print allows customers to upload multiple files, set order preferences, preview cost estimates, view and manage order history, re-order with a single click, and so much more. The Web2Print system is accessible via the link in the Resources section below. Online help is available through the system, and staff are always here to assist you with any questions. If you would like to schedule training on this new system for you or your team, please contact us.