About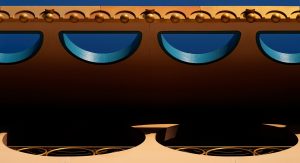 The Capital Improvements Program (CIP), which implements upgrades and maintenance on the County-owned facilities that provide services to the Marin community. These facilities include the Marin County Civic Center, the Marin Center, the Marin Health & Wellness Campus, as well as County Fire Stations and Libraries. These efforts can also include building new facilities to expand the services to the public.
The workload undertaken is no small feat and many of the projects are large scale, requiring long term, strategic planning, feasibility studies and other technical analysis. With each fiscal year comes a new budget that dictates the number of projects that the CIP can address. Our goal is to effectively utilize our budget to provide the public with the maximum benefit by efficiently prioritizing and completing facility improvement projects.
Capital projects are categorized in one of four service categories:
Improvements to County General Fund facilities
Flood control/fish passage projects
Maintenance to County roads
Improvements to the County Airport
Contact us - our staff is always available to answer questions and offer assistance as needed.