About
I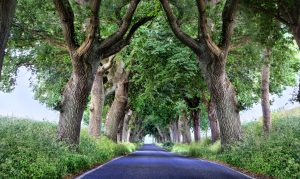 f you live on a non-County maintained road and want to fund improvements to the road, you may want to form a Permanent Road Division (PRD). A PRD is a geographic area formed pursuant to California Streets and Highways Code, Sections 1160-1197 which provides property owners a mechanism to pay for private road improvements.
Road improvements are paid by the property owners through special benefit assessments/taxes that are placed on the tax rolls, which are voted on by the benefiting properties in accordance with Proposition 218. The boundaries of the PRD generally include properties fronting on or using the non-County maintained road(s). Road maintenance services are provided by contractors hired with PRD funds. 
A PRD is not required to maintain a private road, it is just one option available. Property owners could choose to form other types of organizations or funding mechanisms, including a homeowners' association, a community facilities district, or choose to fund the repairs without a formal organization. If unsure, the property owners should consult an attorney to determine the best mechanism for their area.
Contact us - our staff is always available to answer questions and offer assistance as needed.
PRD map
The map below shows the Permanent Road Divisions currently operating in unincorporated Marin County:
Bolinas Highlands

Inverness Sub. #2

Madrone Park Circle

Monte Cristo

Mountain View Avenue

Paradise Ranch Estates

Ridgewood Avenue