For Immediate Release –
San Rafael, CA –
Community has a chance to learn construction details for 18-month rehabilitation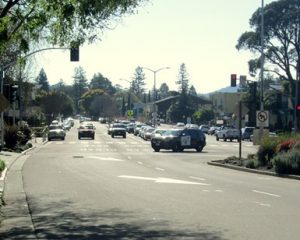 The County of Marin has rescheduled its community meeting for the Sir Francis Drake Boulevard Rehabilitation Project to Wednesday, June 3, from 5-6:30 p.m. The virtual open house will be conducted online and participants will learn about upcoming construction plans as well as be able to submit questions. Register to participate[External] or visit the project website[External] for details.
While the project was originally planned as primarily nighttime work to minimize traffic disruptions during peak hours, the project start date was accelerated to take advantage of lighter-than-normal traffic conditions during the pandemic. Because of this, daytime work will be possible with minimal impact to traffic flow through the corridor. Marin County Department of Public Works (DPW) will continue to monitor traffic conditions as changes unfold with shelter-in-place restrictions and adjust the plan when needed. People interested in the progress can sign up to receive regular email updates through the project website[External].
The project timeline has also been tailored to maximize work that can be conducted during the pandemic. Construction will begin in front of Anthony G. Bacich Elementary School, with the expectation of finishing work along that stretch of road before any potential fall start date for schools.
Nighttime work is still a major component of the project. However, measures have been taken to minimize noise disturbance as much as possible. Key pieces of construction equipment used during nighttime work have been specially equipped to create less inundating operational sounds. Additionally, decibel level monitoring will be conducted throughout the night to help mitigate potential issues.
The rehabilitation project consists of various physical modifications to the corridor. In addition to repaving, the project consists of pedestrian/cyclist safety improvements, striping, intersection and signal improvements, landscaping, traffic operation improvements, utility infrastructure improvements, and new street lighting.
Sir Francis Drake Boulevard was one of the major roads identified as needing extensive rehabilitation in the Measure A Expenditure Plan in 2006. DPW began initial planning of the project in 2014 with background research, preliminary analysis, and the implementation of a robust public outreach process. The final environmental impact report (EIR) for the project was approved by the Board of Supervisors in May 2018.