For Immediate Release –
San Rafael, CA –
Virtual meetings planned to update public on the flood mitigation project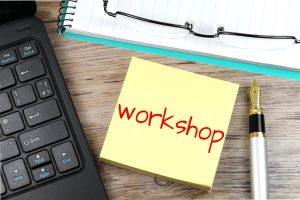 he Marin County Flood Control and Water Conservation District will host two community workshop meetings, conducted virtually due to the COVID-19 pandemic, to provide an update on the Corte Madera Creek Flood Risk Management Project. The project is designed to reduce frequency and severity of flooding, and to protect life and property in the creekside communities of Ross and Kentfield.
The first online session will take place on Thursday, June 25, and will provide an overview of the project. The second online session is scheduled for Tuesday, June 30, and will focus on improvements within the Town of Ross. Both sessions will start at 6 p.m. and run for two hours, including time allotted for public questions. For details on how to access the meeting and submit questions, please visit the project webpage.
In March 2019, the project transitioned from a U.S. Army Corps of Engineers-led partnership with the Flood Control District to a locally managed project by the District, the Town of Ross, the Friends of Corte Madera Creek and other local stakeholders. The current, redefined project is reflective of local community priorities and integrates multiple benefits including flood risk mitigation, ecosystem restoration, improved fish passage, and recreational enhancements.
The online workshops will present the updated design concepts and timelines for environmental work scheduled to begin in August. A draft environmental impact report is anticipated to be available for public review in early 2021.
The preliminary cost for the project is approximately $14 million, but the estimate should be refined through the environmental review and design phase. Funding sources include the Ross Valley Flood Control Zone 9 storm drainage fee, the California Department of Water Resources, and other future grant sources being pursued by project stakeholders.