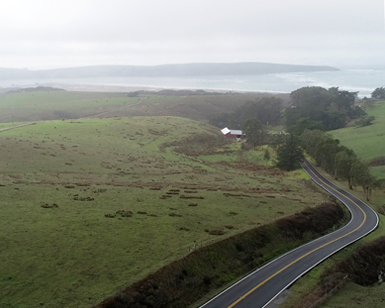 For Immediate Release –
San Rafael, CA –
Solo access road to popular beach community to be reinforced before winter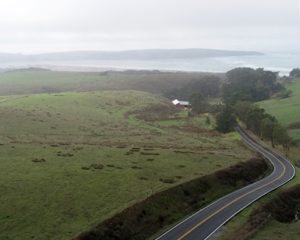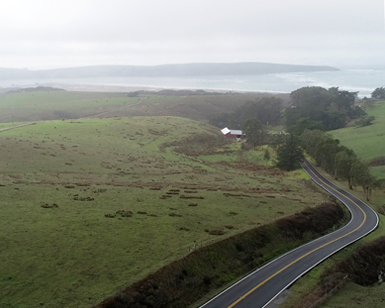 The only road in and out of Dillon Beach, a popular West Marin destination for locals and tourists, will receive a new retaining wall to provide more stabilization to the ground beneath the roadway. The retaining wall work on Dillon Beach Road, about a quarter mile west of Elephant Rock, is slated to begin in late August and is targeted for a mid-November completion. The construction activities will require daytime single lane access for travelers.
About four miles of Dillon Beach Road were repaved in fall 2020, during which a section of the roadway was found in need of a retaining wall. A geotechnical assessment determined that the ground beneath the roadway was slowly sliding out and, if left unaddressed, would eventually result in full road closure. Marin County Department of Public Works (DPW) expedited the retaining wall project to protect the community's only access road ahead of this year's potential rainy season.
The $570,000 project, funded by the County's Road and Bridge Fund, includes construction of a 114-foot retaining wall on the north side of the road. The retaining wall will require installation of 12 large steel beams, each weighing about 10,000 pounds, and another eight supportive, smaller steel beams. The location will also undergo roadway shoulder stabilization and have 330 feet of guardrail installed. Once the wall construction is complete, the pavement along that stretch of road will be repaired as needed, but any potential impacts are expected to be minor.
Construction will take place on weekdays and will require a lane closure for the duration of the project during daytime work hours. All traffic will flow through single-lane, alternating access controlled by flaggers or portable traffic signals, depending on the needs of the construction activities. Traffic delays will be kept as short as possible while still allowing crews to work safely. Some of the more intensive construction work, such as the drilling and positioning of the steel beams, will require longer traffic wait times of up to 20 minutes.
Occasional weekend work may be necessary, and notification of expected impacts will be made a week in advance via local signage and message boards, as well as on DPW's Facebook, Twitter and Nextdoor. As per standard protocol, emergency and essential service vehicles will have access through the construction zone as needed.
"While the traffic impacts during this project will be an inconvenience, the project is being constructed to avoid substantial failure of Dillon Beach Road," said Eric Miller, DPW Principal Civil Engineer. "Addressing this issue now prevents further ground movement that would have likely resulted in a larger, more impactful project scope."
Improving roadway conditions and road safety across unincorporated areas of Marin has been an ongoing commitment of the County for years and is one of the top priorities for the Board of Supervisors.